Friday, September 20, 2019
Ancillary Product Supplier Aggregation
Complete Cover Group selected Coplus as sole supplier of a number of ancillary products following a tender exercise in 2017.
Prior to tender Complete Cover Group were managing multiple supplier relationships for different products, making the customer journey more complex and duplicating administration and training effort.
The alignment with Coplus as single provider has given Complete Cover Group a simpler customer proposition and enabled all claims to be handled through one team, resulting in an overall smoother experience for the customer.
A further advantage for Complete Cover Group is from shorter time to market achieved through an established implementation process with a reduction in the number of parties involved.
These factors, coupled with our product consultancy approach, give Complete Cover Group a more valuable, optimised suite of products for greater market penetration.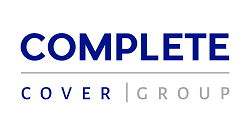 "We moved our ancillary products to Coplus on a sole supply basis, this has enabled us to work collaboratively in delivering the best possible product to our customers supported by a first class claims solution that delivers a seamless customer journey 24/7/365.
We chose Coplus as they took the time to understand our business needs and are both flexible and professional and continuously support us with innovation and training."
Jonathan Braithwaite, Associate Director – Proposition & Distribution Director, Complete Cover Group Ltd